We'll help you get ready for
digitalisation and the future
of construction
Keeping up with digitalisation means having an overview and being a step ahead in planning and execution. We see our work as a mission, which is why we provide quality services based on our five core values: mentorship, innovation, transparency, responsibility and integrity.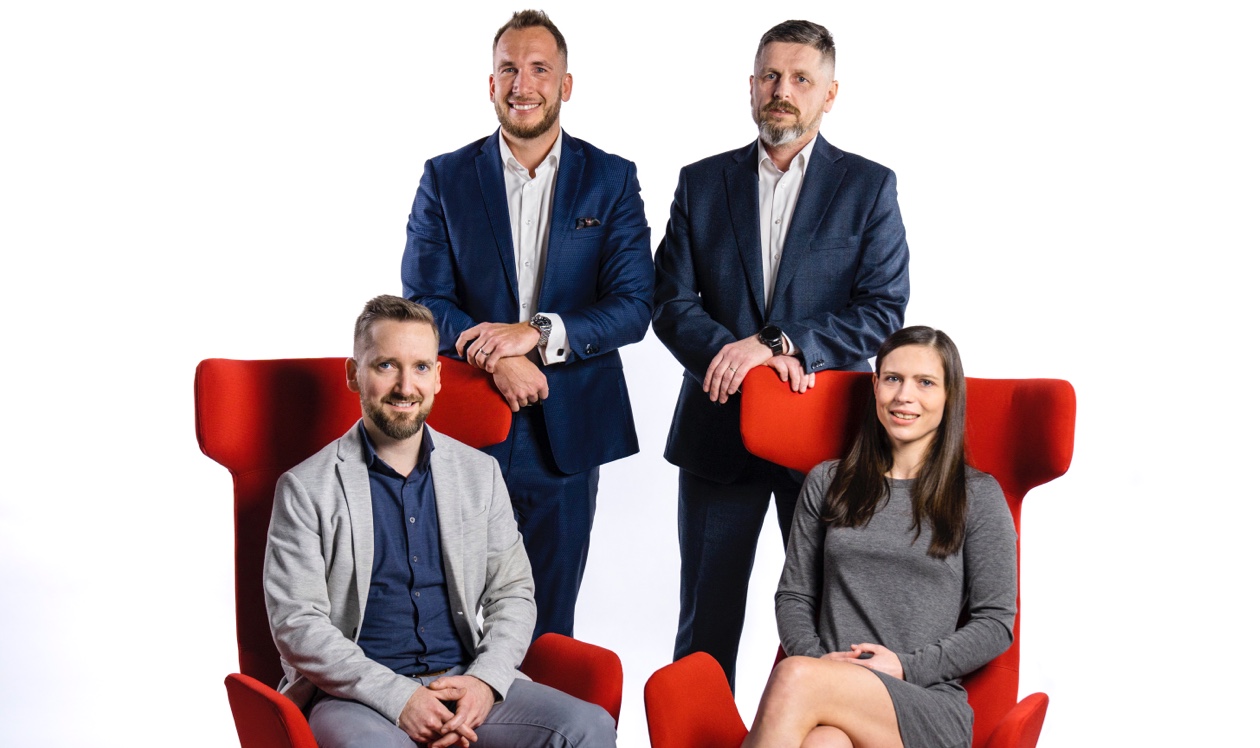 We are mentors. We are happy to share our expertise because we want our clients' projects to be successful. We are innovative and constantly educating ourselves to offer the latest know-how. Transparency is key for us because we believe in open communication and by sharing best practices we can continuously improve our industry.
We consider it our duty to act in accordance with the laws, ethical principles and standards applicable in the industry and society. Integrity and independence allow us to offer quality services and be trusted partners for our clients. We pride ourselves on quality relationships with clients, suppliers, employees and other stakeholders. We always try to act transparently and fairly.
2016

Václav Větrovský and Martin Sklenář establish Contract Management Czech Republic and we have our first 10 employees.

2018

We enter the Slovak market by establishing Contract Management Slovakia.

2018

Proconom Software is founded and Martin Sklenář moves from Contract Management Czech Republic to an executive position at Proconom Software.

2018

Contract Management has a total of 35 employees in the Czech Republic and Slovakia.

2019

Ondřej Vaněček takes the helm of Contract Management Slovakia as its new CEO.

2020

We move from Zelený pruh to Pankrác and a new Prague headquarters is built.

2020

Quality Management is established under the leadership of the experienced Aleš Bednář. New opportunities open up for us in the sector of technical supervisors and OHS coordinators.

2021

Proconom Software focuses on the development of a comprehensive CDE as a part of the PROCONOM system.

2022

The TechPro Management joint-venture project under the leadership of Adam Černoch is established.

2023

We have a total of 110 employees across all group projects.

2023

Liftrock holding group is established.

2023

We are building a new Liberec headquarters for the entire Liftrock Group in Forum Liberec.

What next?

Write history with us..
Responsibility is important to us not only regarding our clients, but also regarding the industry as a whole. We are aware that our work has an impact on society as a whole. That's why we support various social projects and volunteer organisations. Everyone who cooperates with us helps selflessly.
Total portfolio turnover in million CZK
Number of projects in portfolio
Sign up for our newsletter
Get a regular dose of construction market trends straight to your inbox. Once a month, we'll bring you news, interviews and a good dose of education.