Contract Management has a new chartered engineer. Ing. Katarína Chovancová successfully passed the ČKAIT charter exam in the field of transport construction in February. What is preparing for the exam like, how does it work and what results does passing it bring? Read on.
Hi Katarína, why did you decide to take the exam? What does this mean for your professional career?
Katarína Chovancová: In the building world, being chartered is something like a test of maturity. The stamp is a kind of synonym for responsibility and independence, no one has to confirm that your work is good enough. After being chartered I can basically design, perform technical supervision, but it also opens doors in the field of construction management, where we can apply as a company for more interesting contracts, especially those run by the Road and Motorway Directorate.
So that is one of the reasons to become an "adult" builder and be a useful member of CM. It was also a bit of a personal challenge, to find out if I had what it takes. Of course, being chartered stands out on a CV. And, last but not least, I must say that the benefits and bonus offered by CM – salary increase, contribution to exam fees and study leave for preparation – were also motivating.  
What were your preparations for the exam like?
KCH: The preparations were carried out in stages. The first step was the ČKAIT preparatory course, which was paid for by my employer. It is a sort of brief summary of the basic topics and areas covered in the exam. Before Christmas, I sat down with my university notes and sorted out the essentials, i.e. about 50% of the courses I had taken in 5.5 years of study. I added several laws and standards related to design and construction to it. Several years of experience from a design office was an advantage in this respect. Well, I tried to read, repeat and remember all this several times.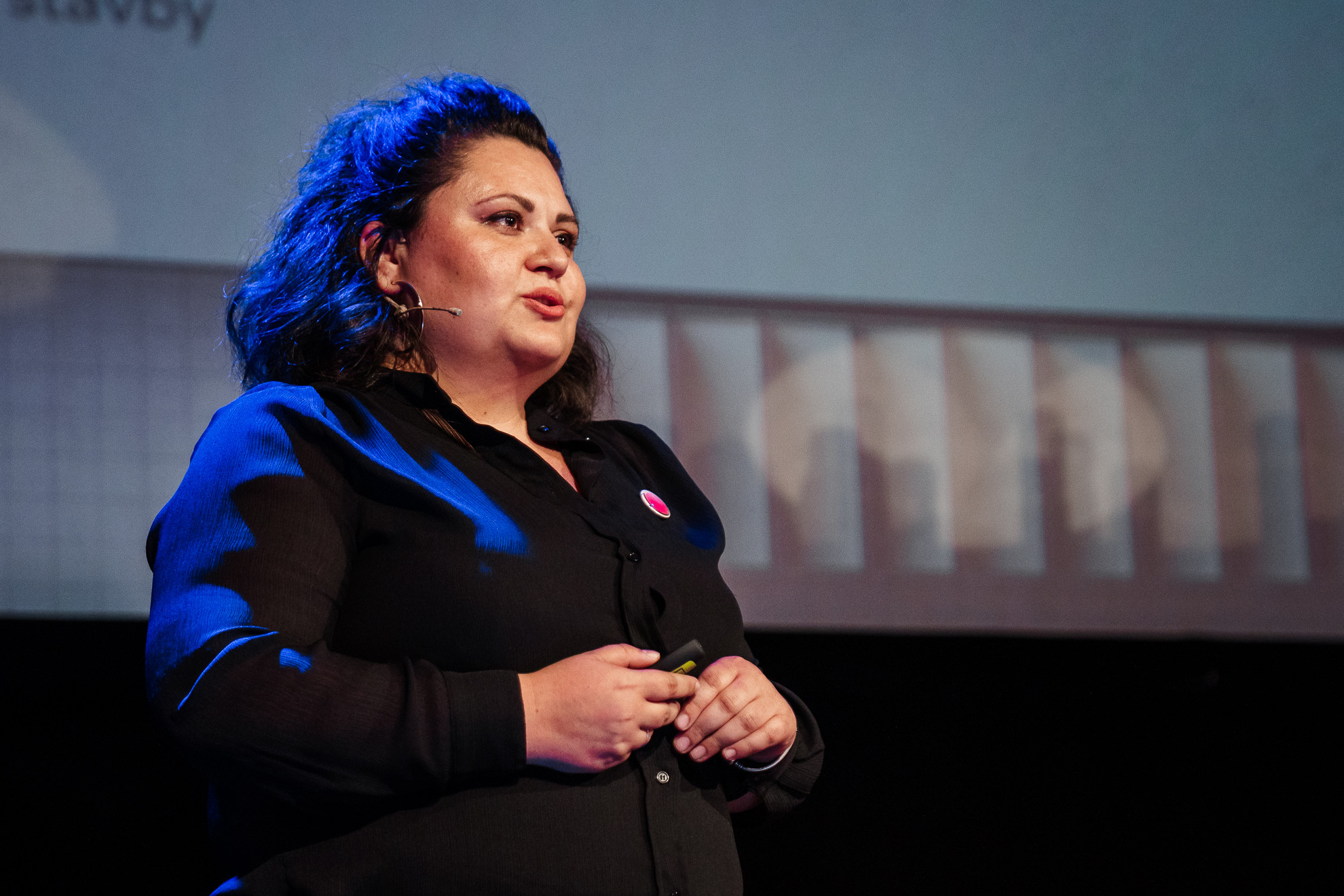 And how did the exam go? Did it make you sweat or was it a piece of cake?  
KCH: The exam itself was actually easy for me compared to the preparation. Of course, I was nervous, I was sweating a bit, but at the same time I was glad that it would soon be over.
The first part of the exam is a test on legislation, laws and standards. There's not much room for error, so I was a little worried that I wouldn't pass this part. A successful test is followed by an oral exam. I would compare it to a state exam.
Each candidate first presents one of his/her work projects in front of a five-member committee, essentially in the form of a dialogue over the issues addressed in the project. The examiners had additional questions about the design and the construction process, and they were also interested in what I would do differently in hindsight. Finally, each of the committee members asked a question from the area they represent, i.e. railway construction, implementation of transport structures, design of transport structures and legislation. Well, after a few minutes of closed-door deliberation, they finally gave me the verdict – I passed!
What was the company's attitude towards you applying for the exam?
KCH: Absolutely brilliant! My colleagues and our project director were actually one of the reasons I decided not to postpone it any longer. When we sat down together early last year to plan how to go about preparing for chartering, I decided to just submit the application. One reason was that I wanted to inspire other colleagues who would surely pass the exam.
At the same time, as I have already mentioned, my employer allowed me to attend the preparatory course, contributed to the exam fees and allowed me to take study leave to prepare without any problems. The conditions were therefore A+.
What advice do you have for others? Should they go for it or not? If so, what should they prepare for?
KCH: Go for it, there's nothing to lose! If a person has a few years in the construction world and doesn't completely underestimate the preparation, I think there's nothing to worry about. It takes a little knowledge and a little insight into the area, but the committee is to-the-point and doesn't give you blows below the belt. As the examiners themselves say, they want to expand the ranks of chartered engineers.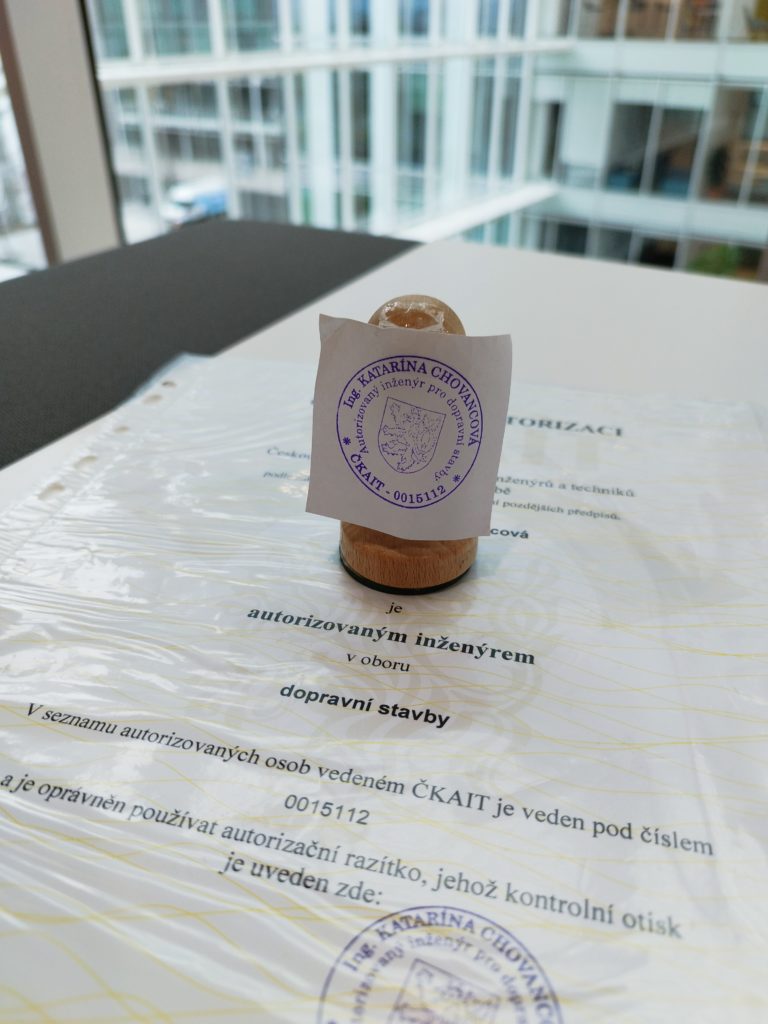 And how did your colleagues react to your success? Was there a party?
KCH: My colleagues are sweethearts, so I got lots of congratulations, everyone was excited and wanted to see the famous stamp. I got flowers, too. And there was a celebration too, of course, in stages. A modest one on the day of the exam and another, more exuberant one, including the inspection and testing of the chartering stamp, took place after the oath, which is the last step for getting chartered.
Which congratulations made you the most happy or amused?
KCH: All the congratulations made me happy, whether from family, friends or colleagues. But what amused me the most was my mum. Being an eternal pessimist, she didn't want to believe me at first, but eventually she cried on the phone without saying a word, and this obviously made me cry too.
Are you preparing for anything else now?
KCH: Now I would like to devote my time to educating and improving myself in other areas related to our work. For example, I would like to try out the position of a construction manager. I don't have any other exams in my sights at the moment, which doesn't mean I won't take on some other challenge in the future.
As is evident from the interview, there is no need to fear the chartering exam. Especially if you are already working in the field and therefore have practical experience. In addition, the chartering exam will open up new opportunities in the construction industry and, of course, will also be reflected in your earnings.